Mascot Support - Mask U.S., Inc.
---
---
MASK U.S. SIZING INFORMATION
Our costumes are designed as one-size-fits-most, for adults ranging from 5'4" (162 cm) to 6'2" (183 cm) and chest size up to 60" (152 cm) and waist up to 52" (132 cm). Other sizes can be specially ordered.
There is a $50 up charge for ordering special sizes. When requesting special sizes, please specify pant length, sleeve length, inseam, and weight (where appropriate).
All Mascots come complete with Head, Body, Mitts or Hands, and Feet (with a few rare exceptions).
MASK U.S. SHIPPING RATES
*These rates are for UPS Shipping within UNITED STATES.
SMALL BOX

Ground - $25 and up.

MEDIUM BOX

Ground - $60 and up.

LARGE BOX

Ground - $85 and up.
Rates are estimates provided for your convenience and includes handling fees.
Questions? Call (619) 476-9041 for assistance.
MASK U.S. TRANSIT TIME TIMES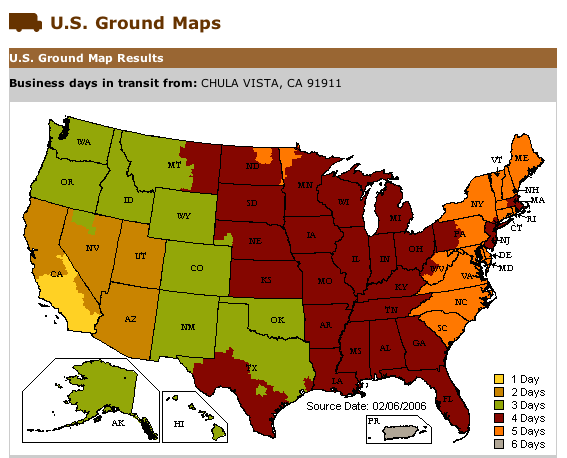 MASK U.S. INTERNATIONAL SHIPPING RATES
International Shipping rates vary greatly depending on the country you are sending to and the size box being sent. We use FedEx and we use UPS to ship to Canada. Please email us at anthony@maskus.com so we can give you a proper quote. Expect to pay anywhere from $100 to $500 for International Mascot Shipping.
Call email to confirm.
MASK U.S. MANUFACTURE LEAD TIMES
Most orders placed from our stock items (including Color Change items) can be completed within 2 weeks, unless otherwise specified. (This does not include MADE FROM SCRATCH CUSTOM ORDERS)
CUSTOM MADE mascots require a minimum of 6 weeks lead time unless otherwise specified.
Custom clothing also takes 2 weeks to manufacture.
We do have RUSH services available, which guarantees production within 1 week.