About Us - Mask U.S.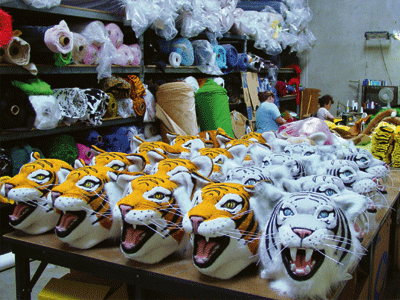 We don't just sell mascots, we MAKE them. You may have seen our mascots on other websites; but they ALL buy from us. Our quality, service, and value are unmatched.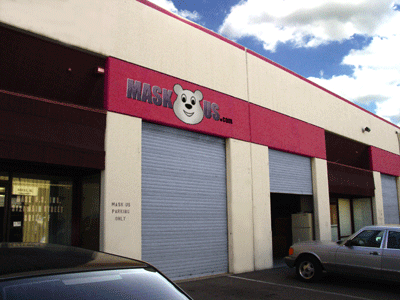 Our mascot costumes are proudly made in the USA! - skillfully assembled at our modest 7,500 square-foot facility in beautiful San Diego, California.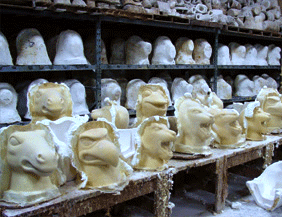 Each mascot character is uniquely designed, sculpted, manufactured and hand-painted by our team of skilled artisans. Our mascot heads are constructed out of light-weight, molded foam and latex for superior durability and detail unmatched by rigid construction techniques.
Each mascot head comes with a screened vision panel that allows you to see without being seen, extra ventilation panels, and of course, our exclusive built-in fans to help keep you cool! Additionally, you can add on extra Cooling products to keep you even cooler like a Cold Vest, Cool Collar, Cool Refills and even an extra fan! All our mascot costumes include quality features like a contoured neckline which allows for a comfortable fit on your shoulders. Since our mascot heads do not attach to your head or neck, you have free movement of your head while wearing ours with no more sore neck muscles. Shoulder straps keep your mascot head in place while moving around or bending forward.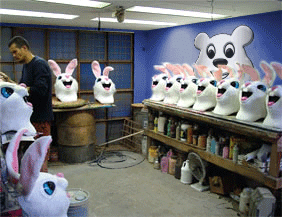 With no minimum quantity orders, our turn around time is under two weeks. We have over 600 stock mascot characters to choose from. You are sure to find the right mascot just for you!
Everything you need is available right here at Mask U.S.!